4444 Ocean Heights Ct Seaside CA, 93955
World Leader In Forward Facing Stirrups™
MDC Intelligent Stirrups® are available in various widths from 4 inches to 5 inches to assure every rider the best comfort and safety. All MDC Stirrups™ come in true sizes as we have taken the rubber sleeves into account in our measurements. Ensuring proper fit in a stirrup is an important step in your stirrup selection. For MDC Stirrup™ size recommendations, click here.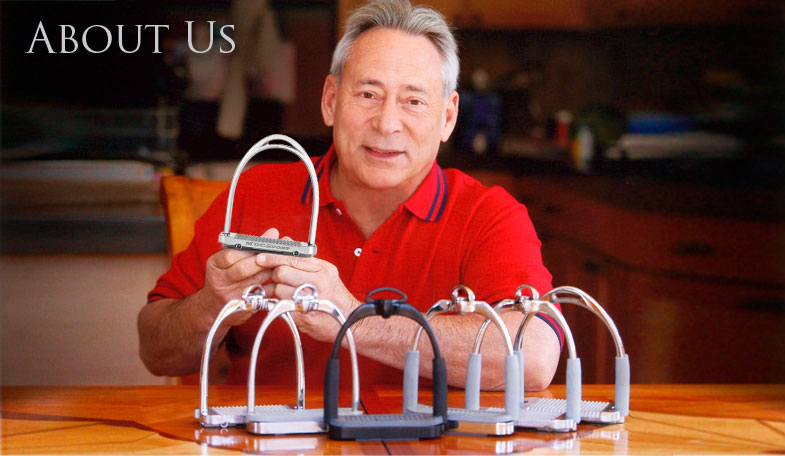 MDC Stirrups are innovative patented products for the modern rider. MDC has old fashioned ideas like customer service, one on one communication with our customers, and that our customers have all the information they need to make their purchase before they pay for the product.
© 2023 All Rights Reserved.